Therapy Peanut Balls - anti-burst
Sensory Direct burst resistant Peanut Balls for therapy and fun!
Ideal for therapeutic use, especially for those who have problems with balance and coordination.  The shape of the peanut therapy ball encourages both children and adults to engage core muscles to build strength and improve posture.   
These therapy balls offer greater stability than regular, round therapy balls by limiting movement to forward and backward.  Use it as a bench or straddle it for extra stability.   BIg enough for a therapist and a child to sit together on the peanut ball.
Available in 4 sizes : Yellow Ball 35-40cm, Orange Ball 45-50cm, Green Ball 55-60cm and Blue Ball 65-70cm.
The size quoted above is the maximum size the ball will inflate to (measured from the floor to the highest point of the ball when laying on its side).   The peanut balls will still work when inflated less but they will be smaller.   
Products are in compliance with 93/42/EEC as class I Medical device. 
Latex free
Stopper included
Don't know what size ball will fit your child?  
Choosing the correct size
As a quick guide before buying a ball, measure the distance from the user's armpit to the middle finger tip and match this measurement to the height of the ball (within 5cm). This is a good starting point and once you have purchased your ball and inflated it you can follow steps 1 to 3 below to ensure you have the correct ball size.
We are happy to exchange your ball for a bigger or smaller size if necessary.
Sizing
We have laid out some basic guidelines below, however we recommend that you consult with an or occupational therapist or physio with regards to the sizing of your ideal ball.
1. With the user straddling the ball on the centre saddle, their weight is evenly distributed and feet are flat on the ground.
2. Ideally the knees should be level with the pelvis creating a 90-degree angle at both the hips and the knees with the user's thighs parallel to the ground.
3. The head, shoulder and pelvis of the user should be in a vertical line, with no leaning necessary to act as a counter balance to keep them on the ball. The ball can be inflated and deflated slightly to adjust the height - the ball should be firm enough to sit on and should not exceed the maximum recommended size. A fully inflated ball will compress less and will therefore be less stable (making some exercises harder as the ball will tend to roll more easily). Letting a little air out will make increase the rolling resistance giving it more stability. 
ing so they can sit on the ball securely.
 Click here to read our peanut ball guide
The size quoted is the maximum size the ball will inflate to when pumped up to the maximum.  The peanut ball will still function when inflated to 80% of its maximum.  The table below show the sizes.
| | | |
| --- | --- | --- |
| Max Size | Ball Diameter | Ball Length (max) |
| 40cm | 32cm-40cm | 80cm |
| 50cm | 40cm-50cm | 95cm |
| 60cm | 48cm-60cm | 115cm |
| 70cm | 56cm-70cm | 135cm |
So for example the yellow 40cm peanut ball will be 40cm high when fully inflated but will still work when inflated to 32cm.   The ball will be slightly softer and pliable at this size but can still be used.
Products are in compliance with 93/42/EEC as class I Medical device. Medical device directive, council directive 93/42/E.
Burst Resistant
Latex Free
Recommended weight: maximum 110 kg / 250 lbs 
Use under supervision
Read more
Show less
Making Sensory products since 2005
FREE Delivery on orders over £45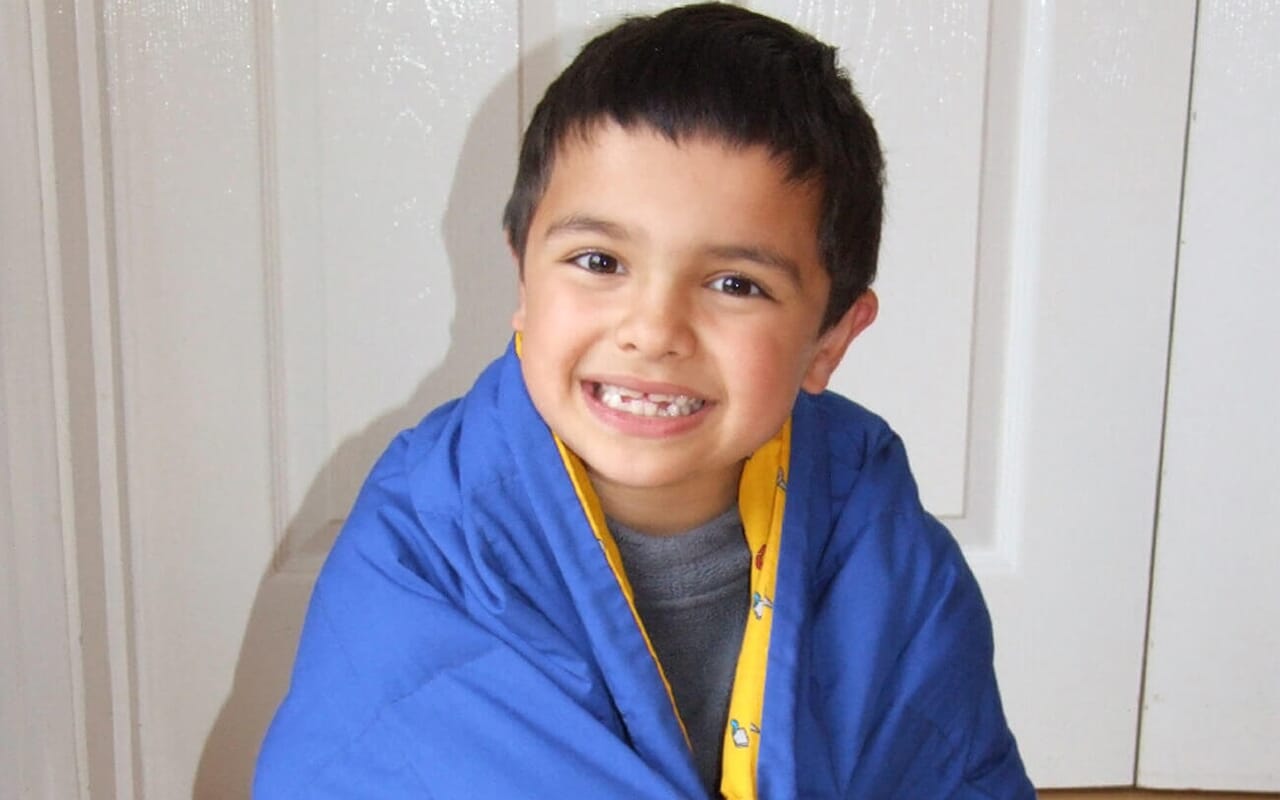 Our Story
When my son was born with autism, my world changed & Sensory Direct was born
Ethan had been prescribed different forms of medication, and although they helped a little, I didn't want to become reliant upon them, so Ethan's Paediatric Consultant suggested a Weighted Blanket. I remember hearing this and thinking 'what on earth is a Weighted Blanket'? At this stage I was blissfully unaware of how life changing that Weighted Blanket would become.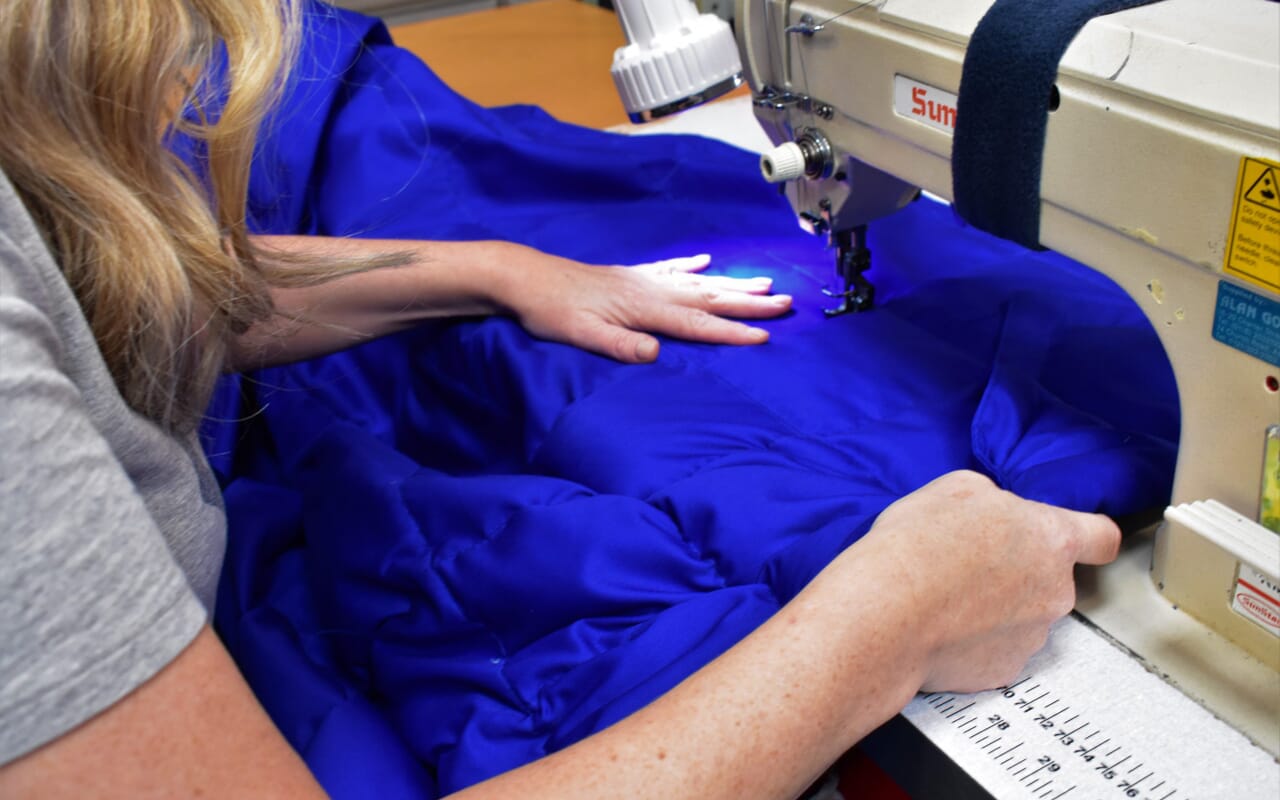 British Born Solutions
Sensory Direct's principle drive and values are based on wanting to help and support others find their solution.
We strongly believe in our products and ensure that the same love and care that went into making my son's first Weighted Blanket goes into every handmade product we produce here in Worcester. We pride ourselves on our Customer Service and we will do our utmost to find you a solution that works.