Sensory Hug Shirt - Long Sleeve
Some children enjoy a squeeze or hug to calm them. The pressure functions as a reassuring deep hug, ideal for sensory integration and provides steady proprioceptive input and calm.
These sensory hug shirts are extremely comfortable, yet tight-fitting, designed to provide deep pressure support all day long. Made in the UK of high quality cotton Lycra with no labels and flat seams.  The flat seams are on the outside of the shirt to stop them from irritating the skin.   
The pressure experienced from wearing the shirt will provide a deep pressure made to calm and provide a steady proprioceptive input. They can be worn as a shirt by itself or underneath a looser shirt as a tight undergarment.
The shirts are extra long, preventing them from ´riding up´ during wear. Available with both long and short sleeves, in White or Navy Blue.
See our size guide below to help you chose the right shirt for you.
Available in short sleeve here. 
Read more
Show less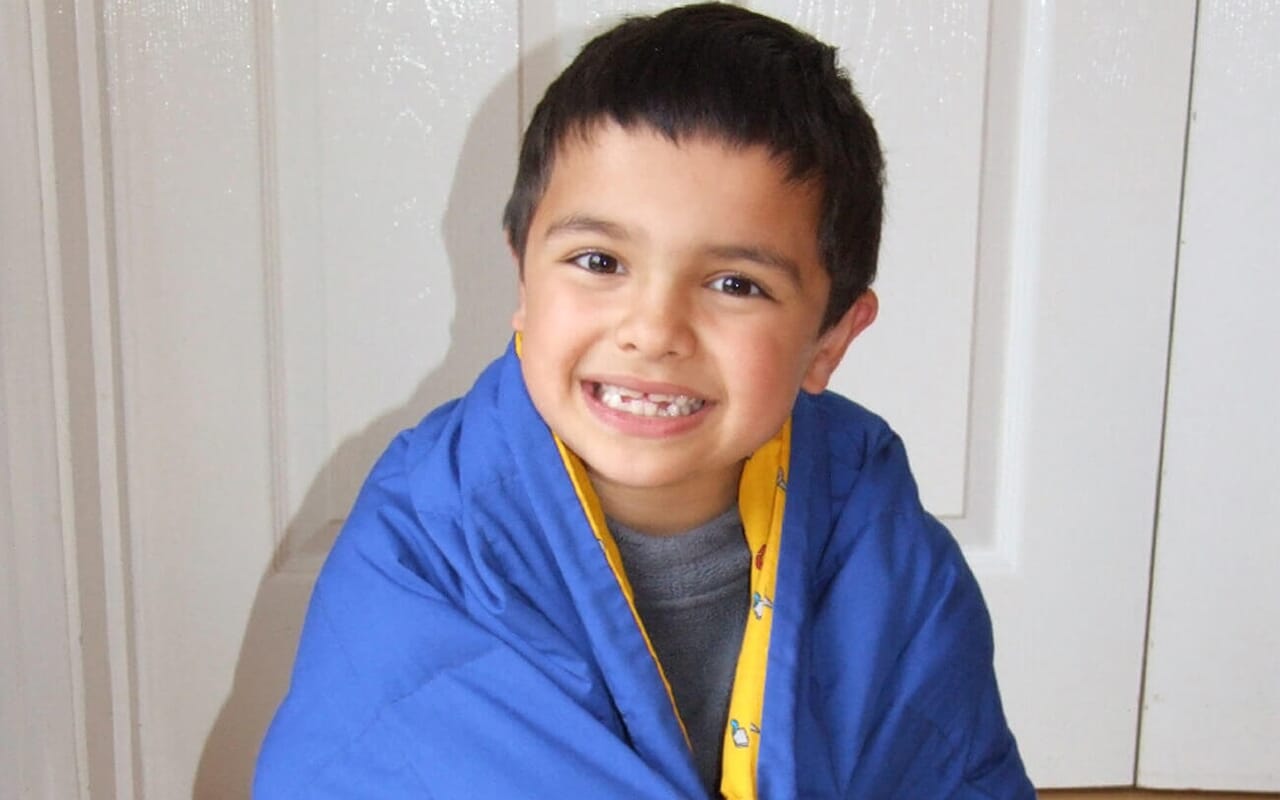 Our Story
When my son was born with autism, my world changed & Sensory Direct was born
Ethan had been prescribed different forms of medication, and although they helped a little, I didn't want to become reliant upon them, so Ethan's Paediatric Consultant suggested a Weighted Blanket. I remember hearing this and thinking 'what on earth is a Weighted Blanket'? At this stage I was blissfully unaware of how life changing that Weighted Blanket would become.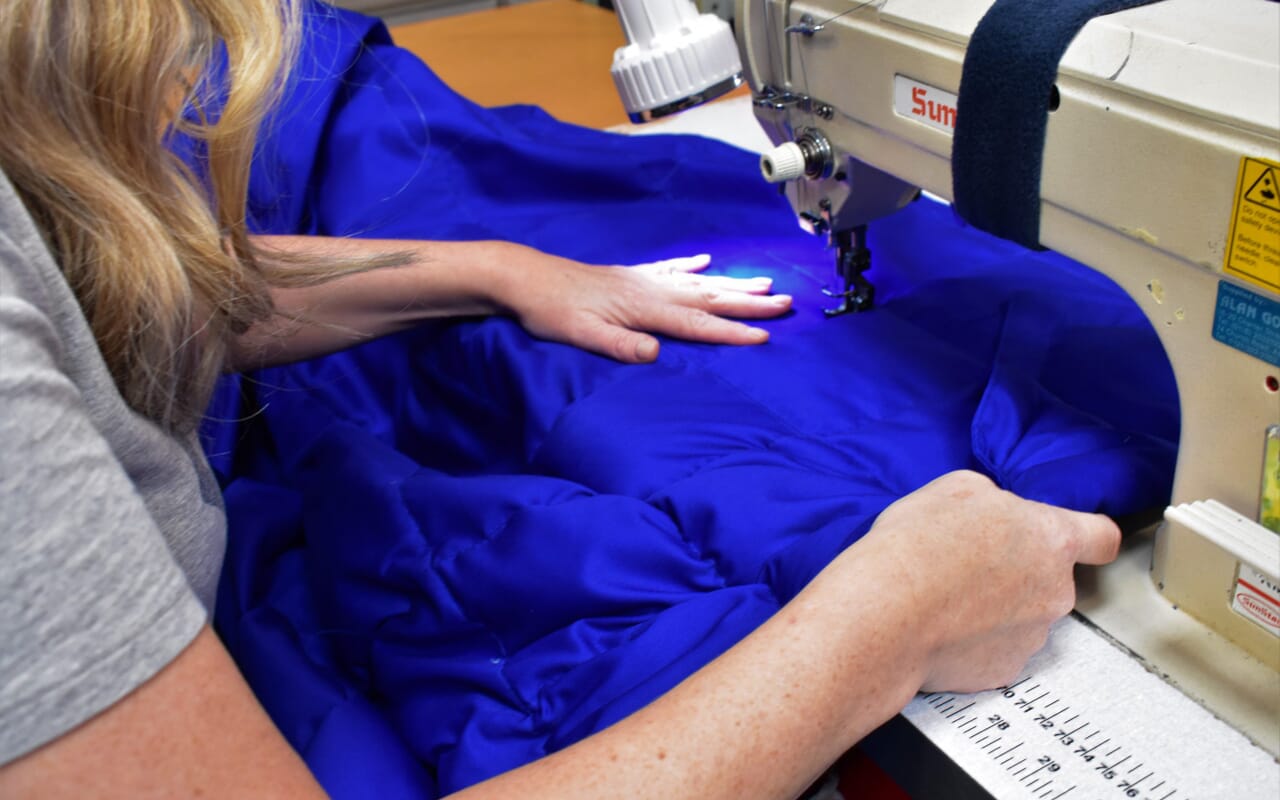 British Born Solutions
Sensory Direct's principle drive and values are based on wanting to help and support others find their solution.
We strongly believe in our products and ensure that the same love and care that went into making my son's first Weighted Blanket goes into every handmade product we produce here in Worcester. We pride ourselves on our Customer Service and we will do our utmost to find you a solution that works.